EN10028 16Mo3 Pressure vessel steel plate, 16Mo3 steel sheet material Heat Treatment
EN10028 16Mo3 Pressure vessel steel plate is a EN10028 specified pressure vessel grade chrome molybdenum steel alloy for use at elevated service temperature. 16Mo3 steel sheet material is particularly relevant for use in powerplant equipment, exhaust systems,hot machine parts or incineration plants.The heat resistance is obtained by alloying with molybdenum.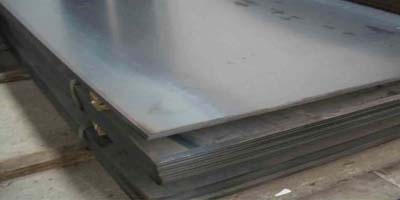 16Mo3 steel sheet is mainly used for boilers and pressure vessels with elevated temperatures equivalent to DIN17155 15Mo3 and UNI5869 15M03, 15D3 (NFA 36205 ) and ASTM A204Gr.B. The delivery condition of this grade shall be Normalized.16Mo3 steel is a chrome molybdenum based steel which has excellent heat resistance and corrosion resistant characteristics
16Mo3 Pressure vessel steel plate Chemical composition(%)
C:0.12-0.20 Si≤0.35 Mn:0.40-0.90 P≤0.025 S≤0.010 Cr≤0.030 Mo:0.25-0.35 Ni≤0.30 N≤0.012 Cu≤0.30
EN10028 16Mo3 steel sheet Mechanical property
Yield strength Mpa Min:270 Tensile strength Mpa:440-590 Elongation %:24
EN10028 16Mo3 Pressure vessel steel plate Specification
Thickness: 0.1-400mm
Length: 4000-6000mm
Width: 60-1000mm
Surface: Commonly mill finished surface
Delivery time: 10-15 days after confirming the order
Heat Treatment: as required
Bebon international Will return you the 16Mo3 steel with high-quality products and complete after-sale service with the lowest price. .If you need urgent of EN10028 16Mo3 steel plate,if you have any hesitation about EN10028 16Mo3,pls contact with us.