EN 10083-2 C45 steel plate, C45 steel plate price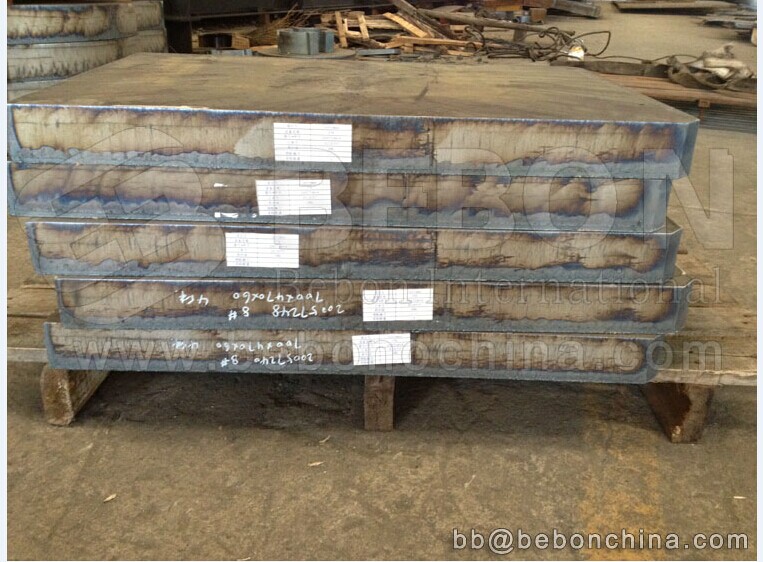 Offer EN 10083-2 C45 steel plate,the best price of EN 10083-2 C45 steel plate,the C45 steel plate application and specification.
The specification of C45 we can offer:
Thickness: 6-100mm
Width400mm2200mm
Length:2000mm-5500mm
EN 10083-2 C45 steel application:
C45 steel application is widely.EN 10083-2 C45 steel plate widely used in petrochemistry,chemistry,electricity,boiler and vessel manufacture,and could be made into reactor,heat exchange facility,segregator,sphere vessel,oil tank,liquid gas storage tank,nuclear reactor press shell,turbine and other machines.
C45 steel plate delivery condition:
As per customer's requirement: hot rolled, controlled rolling, normalizing, annealing, tempering, thermal refining, normalizing& tempering, etc.
C45 steel plate Technical Data:
According to the customer's request of chemical composition and mechanical properties.Material details will be as per agreed technical specifications .
C45 steel plate Supplement:
If you are interested in any of the products, please contact us for more information.We can supply you with competitive price and good service about C45 steel plate.