DIN 17155 17Mn4 steel plate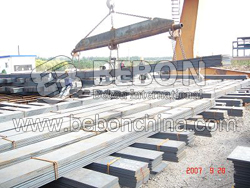 Our
DIN 17155 17Mn4 steel plate
include steel plate made by welding stainless steel to carbon steel or low alloy steel plate.We are reliable manufacturer and supplier of DIN 17155 17Mn4 steel plate material for ten years in China.
DIN 17155 17Mn4 steel plate specification we can offer:
Thickness:2-400mm
Width:100-4800mm
Length:100mm-25000mm
DIN 17155 17Mn4 steel plate delivery:Heat treatment facilities for hot-rolled, controlled rolling, normalizing, annealing, tempering.
DIN 17155 17Mn4 steel plate application:Widely used in petroleum industry, chemical industry, power station, boiler with making tank, on.equipments or hardware like reactor, heat exchanger, seperator, sphere, liquid gas storage nuclear-power reacto, pressure vessel, boiler drum, liquified petroleum gas pot, volute and so on.